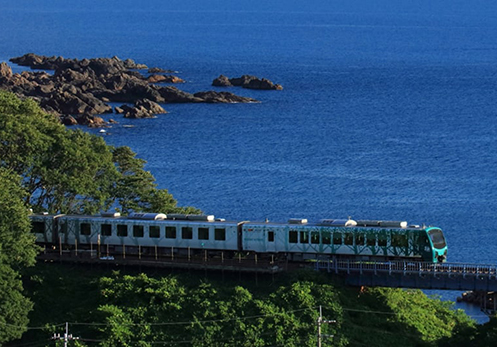 Like a perfect melody in a smooth, jazz beat, modelers create extra-ordinary railway landscapes with the perfect combination of various elements. Landscaping materials are the building blocks of a model railroad. Here are a few ideas to jump-start your DIY project.
Scenic details enhance the model landscape's visual appeal. Usually simple to put together, these miniature pieces express the modeler's creativity. Architectural layouts and dioramas rely on scenery to mirror real life. From miniature trees and shrubs to flowing rivers, it's the details that turn a blank slate into a vibrant, bustling city or a gorgeous countryside.
People tell the story. A single individual or a social gathering causes the observer to wonder about the characters. Interaction, between miniature people, brings the landscape to life, replicating human feelings, such as humor, intrigue, and joy. Movement, like dancing and playing, imitates the actual human experience, evoking sentiment and creating an extra-ordinary experience for the viewer.
Trains aren't the only vehicles moving on the landscape. Fun and interesting model cars give the appearance of motion, captivating the audience by creating a story within the landscape's picturesque atmosphere. Farm equipment, model planes, or vintage vehicles, impress with unique displays of faux mobility, showing action in the backdrop of other scenic activity.
Visualizing and inserting buildings into the model's landscape give the scene order, while enhancing its style. The beauty of the landscape comes from its natural scenery, as well as the lines, shapes, and forms of expression found in unique structures, like farm houses, high-rises, or huts.
It is the combination of elements that creates harmony in a model, railway landscape. The inclusion of motion, visual stimulants, and life-like experiences, creates an ambience that melds with the final piece of the puzzle. The train complements the other elements, moving seamlessly over hills, across tracks, and through miniature towns or villages.